Signing
This album is available at Joe's Music Store. Get it here to buy directly from the artist!
6th March 2012
Label Motéma Music
Released 2012
also featuring Geoffrey Keezer, Terreon Gully, Mike Pope
Project categories: discography - (band leader)
With the release of The Joe Locke /Geoffrey Keezer Group's 'Signing', the much in demand follow-up to their 'Live in Seattle' (Earshot Awards' 'Best live performance of 2006'), Locke's career is set to kick into yet a higher gear as he simultaneously forges a new relationship with the forward-thinking Motéma imprint.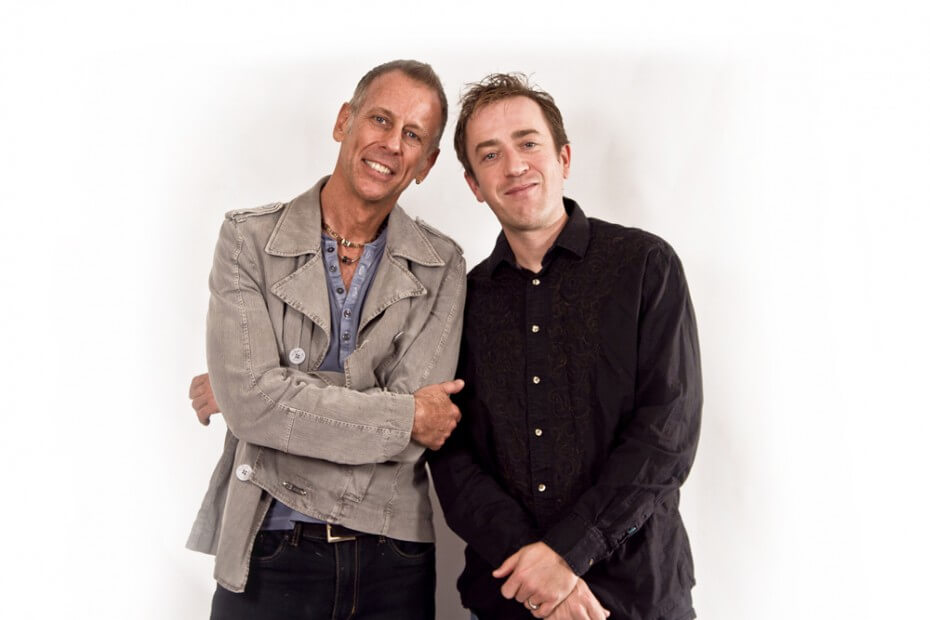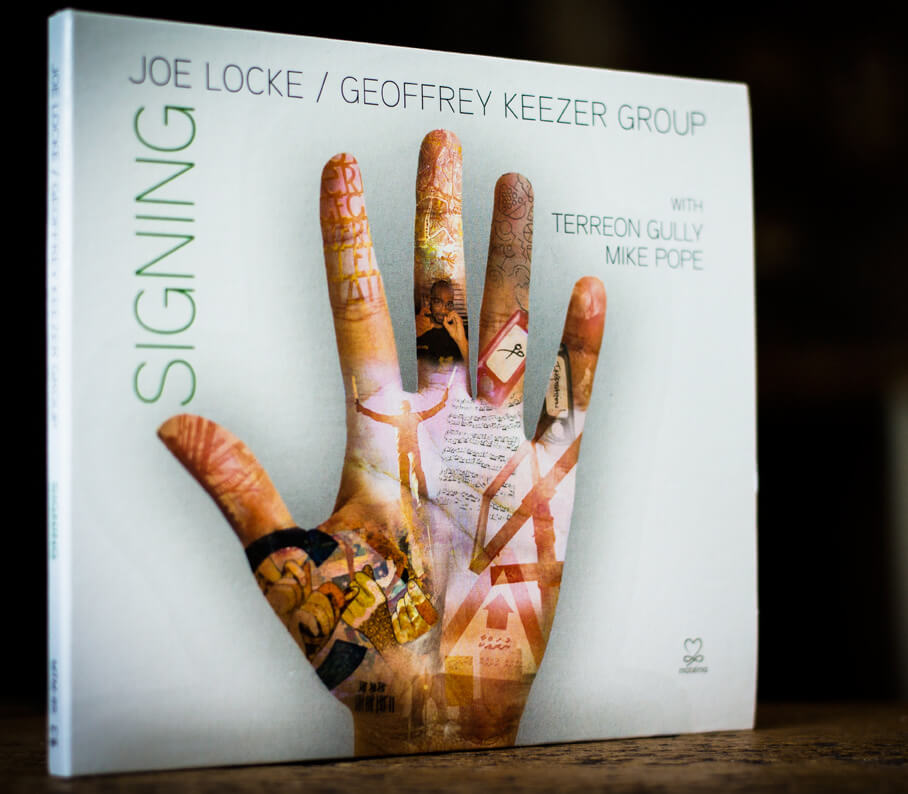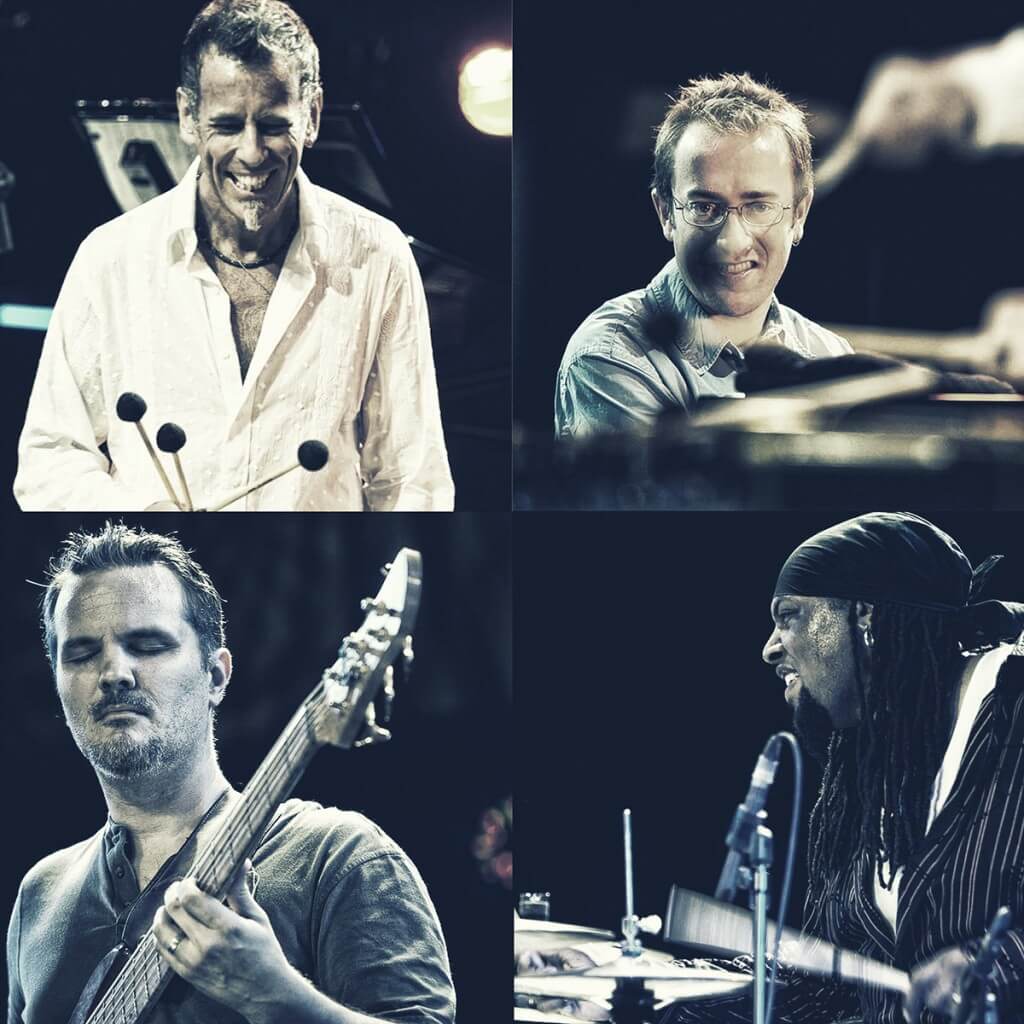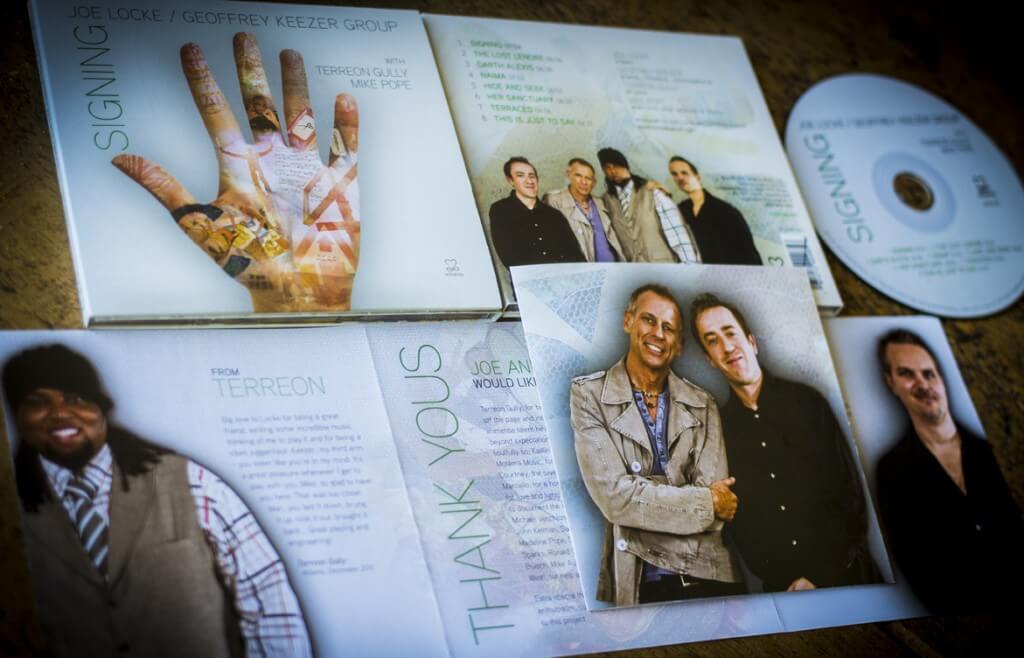 From the liner notes
We are all trying to make contact. There are myriad reasons why we feel the need to connect with others. Sometimes maybe it's because our love for our fellow beings is so strong we want to celebrate it and pass it on. Maybe at other times it's because we feel so alone we're looking for a thread to hold on to which will keep us from slipping away. Whatever the reason, it seems we are all sending signs to each other - that we are happy and content, that we are lonely and heartbroken, that we are angry and disgusted or proud and defiant, that we are scared, that we are ready... for action, for love, for anything. My mother had been a teacher of the deaf early in her life, before she met my Dad. When he passed away, she moved into an apartment building nearby. Every day, when she went outside for some fresh air, she noticed a man sitting alone in the lobby. After a few days she realized he was deaf and blind. She walked over and sat next to him, put his open hand on top of hers and finger-spelled, "My name is Mary." And with that, his life opened up, and hers (as she would later tell me) came full circle. They were thick as thieves from that day on. The connection they made in that lobby remained unbroken until the day she died. It was beautiful to witness. These are some of the things I was thinking about before going into the studio to lay down these tracks. As it turned out, connecting was the order of the day from the minute we started recording. The songs here are almost exclusively first takes, and are evidence of the energy and empathy working in the room on those two days. I hope the music Geoffrey, Mike, Terreon and I have created here translates to you, the listener, and makes a connection. Call it what you like - a love letter, a sonic text message, or musical graffiti, It is the flare we are sending up. Joe Locke / New York City, December 2011